Introducing The Band: Skynnyn Lynnyrd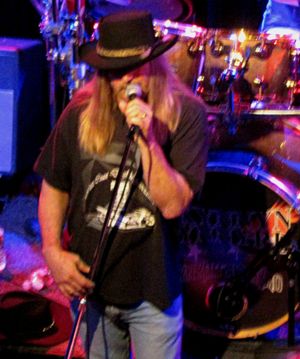 Larry Woodruff ~ Lead Vocals

Playing music was a big part of my family's weekend get-togethers. So it's a way of life for me. I've been lucky... I've always had the support of my wife and family to play "live music". After spending years with a number of different bands - I decided to try my hand at forming a Lynyrd Skynyrd Band. Fast forward more than 18 years and I've shared the stage with major national recording legends.

Skynnyn Lynnyrd actually 'headlined up to 8000 attendees! Geez, I'm singing in front of thousands of people. All I can think is - Take a listen to papa!
The Road To Success Is Always Under Construction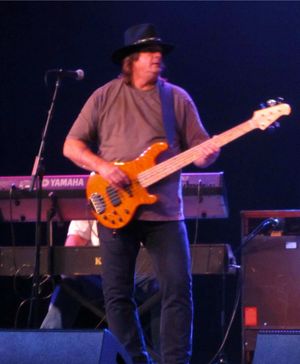 Curt Posthuma ~ Bass

Curt is our Music Director and Founder -He has pretty much worked us like Tyson prepping for a fight and we love it. Curt Posthuma has held the bottom end down (and the pointed end forward) for a number of respected bands over the years: Xerox, No Advise, Next X and Spell Bound to name a few. Curt's influences include Pat Travers, Stu Hamm and of course, Leon Wilkenson.

At 14, he got his first Bass guitar and has yet to set it down. Raised in the South Bay, Curt kept company with some very polished musician's. Curt's experience and tone quality made a sure fit for Skynnyn Lynnyrd.

From the very beginning, Curt has been key in defining the
expression of virtually every note. We love the abuse Curt...keep it up!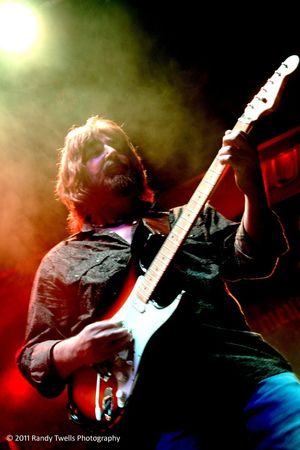 Chris started playing guitar at the age of 10 while growing up in Walnut Creek California and the Bay Area. "I pretty much stole my dad's guitar he got for his birthday one year and have never stopped."

"It's been a blessing working with great people and fantastic music everywhere... from local bands to touring professionals, there is so much going on with lots of opportunities to grow."

Chris moved to Vacaville 27 years ago and has enjoyed the warmth of the people here and the excitement of a growing community. You might find him at the Friday night Creekwalk Concert Series in Vacaville, one of his favorite local activities on a warm summer evening.

"I have met and played with some great musicians that have truly inspired me and I can only hope to pass it on thru our music at the next show. See you there!"
 

Robert Moody ~ Guitar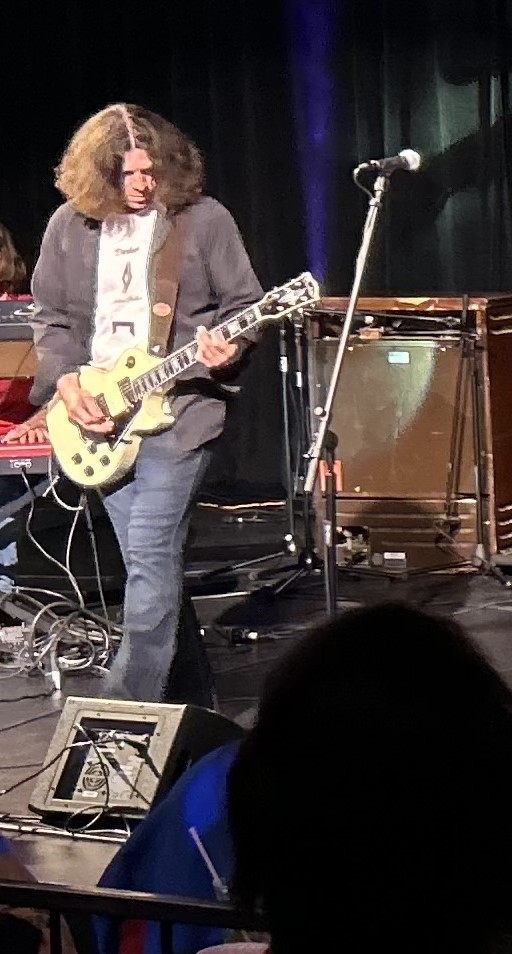 Robert is a  multi talented artist who joined Skynnyn Lynnyrd at the age of 15. 
Southern rock is deep in his bones. Roberts unique sound, ripping guitar style,
 and love of his audience make him a must see artist.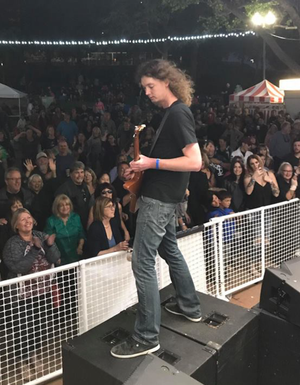 When it's "Miller Time" you're in for a treat. Jason is a Vacaville resident. He is well known as the ultimate guitar player around Solano County, When an opening came about with Skynnyn Lynnyrd, he was confident that he is the new "Allen Collins Guy". And the journey begins - Come check him out!

Jason was inspired at a really young age by simply playing music with other people. Early guitar influences include Stevie Ray Vaughn, Setzer and naturally Lynyrd Skynyrd. Jason loves playing different styles of music and illuminating his versatility is ever present.

Jason decided that guitar was going to be his permanent gig the very first time he learned to play "power chords!" When asked, "Why Skynnyn Lynnyrd?" Jason responded, "This is one of those opportunities that doesn't come around very often..." and the rest is wood-shedding history!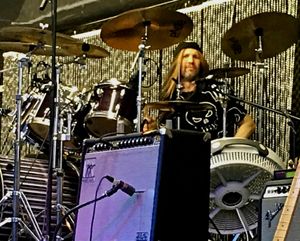 Wade Olson ~ Drums
Wade began hitting the skins at age 10 growing up in the Midwest. " My dad was a tap dancer as a boy a
nd apparently very good but he never pursued it. I know I definitely get my rhythm from him".

Wade moved to California in 1991 to chase his music dream and it started paying off after hard work and great connections. He has been playing/recording with Grammy-nominated guitarist/songwriter Craig Chaquico from Jefferson Starship/Starship since 1992 as well as playing with Skynnyn Lynnyrd. 
"Playing music written by Lynyrd Skynyrd is such an honor and a great physical rush for a drummer. I try to give it my all at every performance". When Wade isn't touring with Skynnyn Lynnyrd or Craig Chaquico, you might be able to catch him in the Bay Area from time to time with local favorites David More or The Billy Martini Show.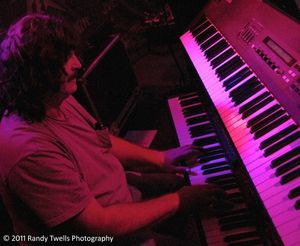 Mike Klepic ~ Keyboards
Raised in the Sacramento area, Michael's been playing the piano since age 6 and performing from age 8. Classically trained for over 10 years, his heart turned to rock and at age 17 was entertaining crowds nightly in the band Milestone. Milestone, a local sensation, brought the crowds to their feet nightly for several years.

He's since played with such sensations as Lydia Pense, Dana Moret, the Amy Anne Band and Mylar. His love of southern rock, especially Lynyrd Skynyrd, brought him to Skynnyn Lynnyrd. From classical to jazz to rock, Michael puts his heart and soul into his music. You might say it's his one true passion. 

The members of the band, his love of southern rock, the incredible reception of Lynyrd Skynyrd fans and his passion will surely drive him to soar even higher. Let's drive them to a frenzy!